The 'Sheltie at Work' Agility League is open to all Shetland Sheepdogs who compete in Agility and whose owner subscribes to the ESSC Working Section 'Sheltie at Work' magazine.
Points are awarded for results and unplaced clear rounds within the course time in 'Standard' (progression classes). If your Shetland Sheepdog is eligible for any points gained since January 2020, please send us your results!
See our rules for more details.
Recent results
In the lead so far for 2020-21:
Grade 4: Lorraine Bedford with Rainmark the Charmed One (Paige)
Grade 5: Sue Lang with Chelmarsh All The Way (Kete)
Grade 7: Jean Tuck with Tooralie's Masquerade at Craygill AWP Beg.Ex RL5.Ex (Zac)
We'll display more recent results to-date as we receive them, so please send them in!
Placed 1st in 2019:
Grade 2: Lian Knight with Twinkle Star Koryfej at Licosateria
Grade 3: Lorraine Bedford with Rainmark The Charmed One
Grade 5: Kerry Murray with Secret Mystery Antartic Polar Bear
Grade 6: Di Poingdestre with Bramleycott Miss Rock N Roll
Grade 7: Jean Tuck with Tooralies Masquerade at Craygill AW(S)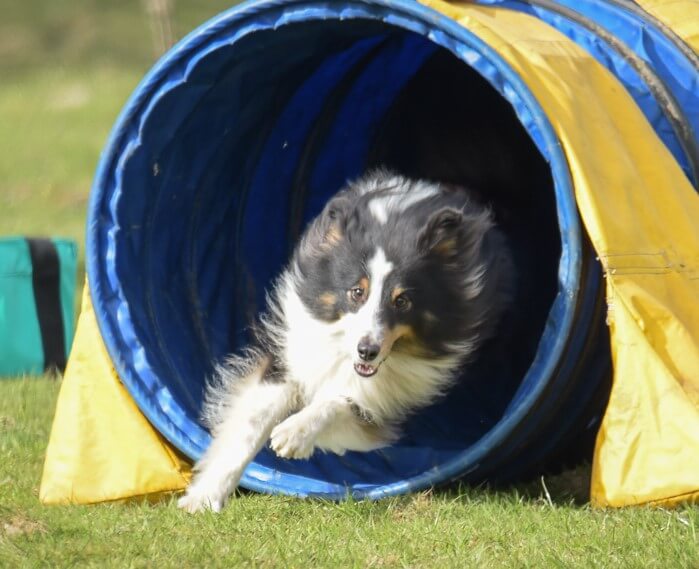 Zac (Tooralie's Masquerade at Craygill AWP Beg.Ex RL5.Ex owned by Jean Tuck)